HUGH U LECTURE HALL
AVAILABLE FOR CONFERENCES AND TRAINING MEETINGS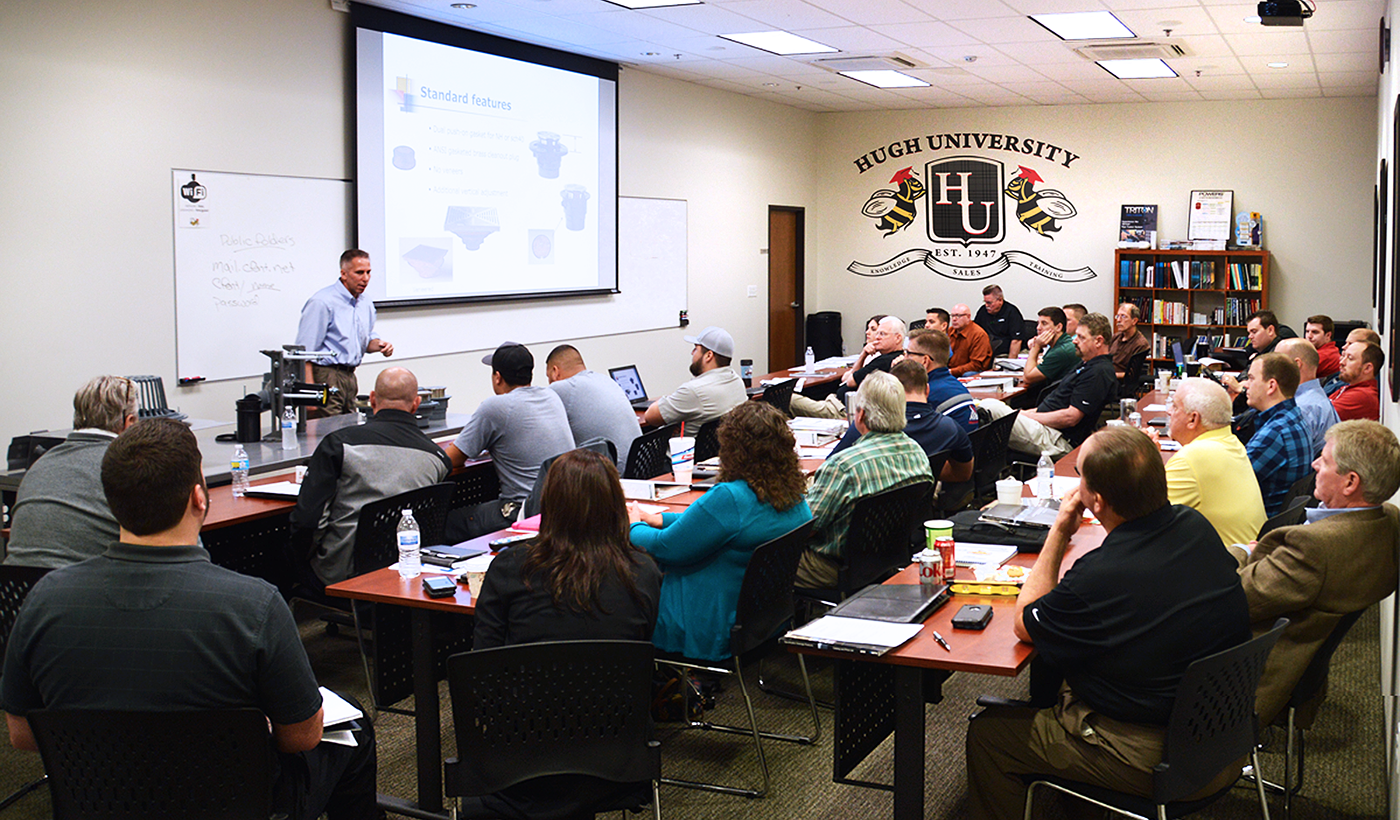 Within the Hugh M. Cunningham Companies' headquarters lies Hugh U Lecture Hall.  This area is used for internal, distributor and contractor trainings. HMC also provides use of the facility, free of charge, to our business partners, trade groups, and other associated parties.
With 1,000 feet of square space, Hugh U Lecture Hall is the perfect place to hold meetings and trainings. The space can seat up to 50 people. Direct access to the training facility through a separate door from the outside, allows the facility to be utilized without disrupting day-to-day business activities.
The lecture hall utilizes state of the art technology including:
147" high definition screen
ceiling mounted/4500 lumen/1080p commercial DLP projector
Apple TV wireless presentation system
in-ceiling speakers and microphones for participant communication during webinars and video conferencing
the whole system communicates with laptops/iPads/cellphones via a wireless interface for easy access
The training room is conveniently located next to the break room and restrooms for the comfort of the meeting participants and ease in serving food and beverages during meetings.
Please contact your HMC sales associate if you would like to schedule your next meeting in the Hugh U Lecture Hall.