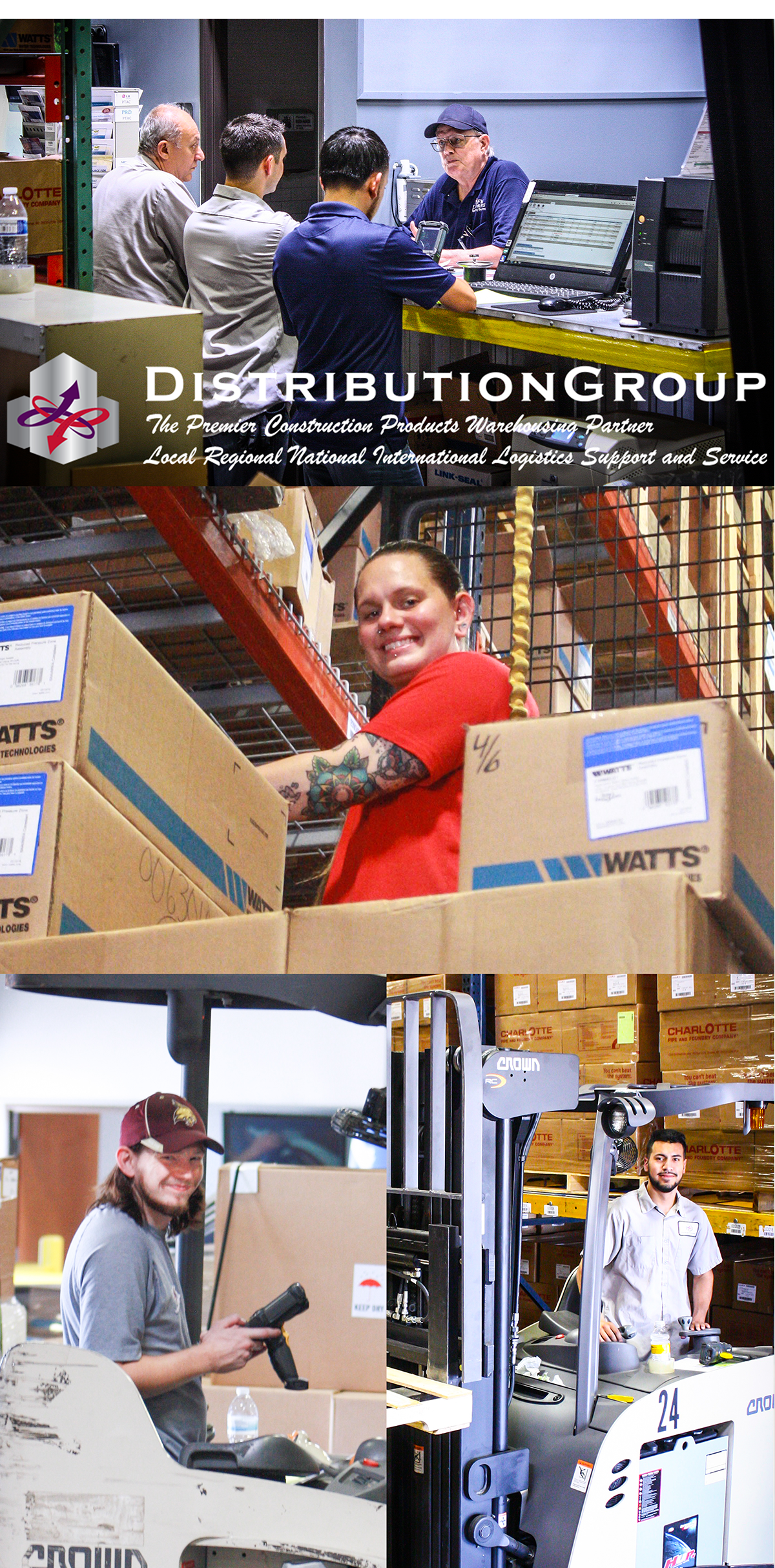 First and Foremost is Service
At the DistributionGroup we're proud of our track record of performance and growth. We are proud to be meeting the needs of clients large or small.
We've succeeded by responding to opportunities with new ideas and a strong service philosophy.
We are committed to maintaining our high standards and competitive advantages. Our streamlined, full service system is efficient, flexible and reliable. Our equipment and facilities are first class. Our people are skilled and dedicated.
First and foremost is service: dependable, courteous, and responsive. Our goal is 100% customer satisfaction.
Warehouse Operations
Our Distribution Center uses a warehouse management system called Acellos. This high performance, paperless system has allowed our warehouse to be re-engineered for maximum productivity. Using radio frequency (RF) handheld scanners and barcodes, it delivers a flexible real time process that boosts productivity, reduces cost, shortens order fulfillment times and increases customer satisfaction.
Services
The DistributionGroup can tailor a program to meet a customer's specific requirements, needs, and goals. The DistributionGroup's only policies and procedures are those of our manufacturers and customers. The following list identifies the services our company can provide:
Receive products from vendor or source plants
Maintain computerized inventory by distinct part number and/or serial number
Receive customer order via fax, EDI, or mail
Pull, stage, load, and ship/deliver customer orders
Auto replenishment of inventory (creating purchase order)
Order confirmation daily
Small package to truckload shipment and customer pickup
Flexible hours of operation
Rack/bulk space available
Transportation Operation
Freight orders printed prior to 1:00 pm cst will ship same day
UPS size orders that print prior to 3:00 pm cst will ship same day
Most orders should arrive within 1 day to our customers. We work closely with AFS Logistics and our preferred carriers to meet this goal
Primary shipping for small packages is UPS; Tracking # required.
Click on appropriate freight carrier to track your shipment; BOL # required: FedEx Freight, SMTL, and SAIA
Other carriers can be used upon customer request
Primary local same day courier services are available.
100% Customer Satisfaction